Classroom, Online & Video Training
Candyce Mairs offers Dreamweaver training via online, classroom or video courses. Candyce teaches Adobe software and web-related topics. Training topics include Dreamweaver, Photoshop, Acrobat, LiveCycle Designer and ColdFusion. Candyce can also provide training on web-related topics such as HTML5, CSS, jQuery and others. Candyce is an Adobe Certified Instructor and Expert. She can provide Adobe training on-site, online, or in classrooms in Minnesota or Florida. Contact Candyce to set up software training now!
Candyce is an expert on Adobe Dreamweaver, Acrobat, and ColdFusion. She authored the Learn By Video Dreamweaver video series for CS4, CS5 and CS5.5. She is the technical editor for the Dreamweaver CC Classroom in a Book series by Adobe Press. Candyce has authored video training courses for Lynda.com, Educator.com, Udemy.com, TrainSimple.com, and others. Get Adobe training in the classroom, online or through her video training courses.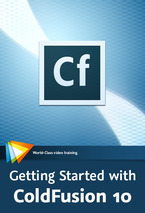 Anyone new to the web can be overwhelmed with the amount of learning needed to build a website. Candyce can break down the process into simple steps that build upon one another to get you creating websites in no time! Candyce has been teaching Dreamweaver and ColdFusion for many versions. She is the perfect instructor to make sense of the HTML, CSS and JavaScript necessary to get a website running.
If you have an Adobe Creative Cloud subscription, expand your skills to the web with Dreamweaver training and learn to build websites using Adobe Dreamweaver. With ColdFusion training, learn to build dynamic database driven websites using Adobe ColdFusion. Get started now using these video training courses by Candyce Mairs!